Woodenhead
2003
Directed by Florian Habicht


Florian Habicht's debut feature film screened at NZIFF in 2003 and has become a cult classic. The new colourised print had its Aotearoa premiere in Wellington at NZIFF 2021.

Filmed in the lush forests and spartan hill country of Northland, Aotearoa New Zealand, Woodenhead conjures a unique, fairytale-like realm. Gert, an innocent rubbish-dump worker, is charged with the task of delivering Princess Plum, the ethereal daughter of his master Hugo, to her wedding in Maidenwood. Their journey through the grandeur of New Zealand's landscape is beset with strange events. A beguiling hurdy-gurdy melody lures Gert and Plum from their path and – like Hansel and Gretel – they venture deeper and deeper into the forest, where an enchantment takes hold.

With composer and sound designer Marc Chesterman, Habicht pre-recorded the entire soundtrack before commencing shooting, only then inviting the actors to improvise to the score. Like the overdubbing of foreign language films which has developed cult status, Woodenhead capitalises on the delays and off-beats between image and sound, offering surrealist 'flaws' that heighten psychological and narrative tension, reminiscent of silent films or the works of directors Guy Maddin, Béla Tarr and the Quay Brothers.

Quirky, elegant, and sexy, Woodenhead creates an imaginative world in which artfully measured explorations of humanity, nature and creativity take place – from the base and profane to the grand and sublime.

Woodenhead was filmed in Te Tai Tokerau, where Habicht and team went on to shoot Kaikohe Demolition (NZIFF 2004), Land of the Long White Cloud (NZIFF 2009), and last year's hit James & Isey.

Originally screened in black and white, Habicht says production designer Teresa Peters and costume designer Georgie Hill designed the look of the film in colour, so this restoration is a return to the film's original palette.

Florian Habicht is a 2021 New Zealand Arts Foundation Laureate and the recipient of the Dame Gaylene Preston Award for Documentary Filmmakers.

Aotearoa New Zealand • In English 90 mins • sex scenes

Director/Producer/Screenplay: Florian Habicht
Editors: Christopher Pryor, Florian Habicht
Cinematography: Christopher Pryor
Music: Marc Chesterman
Production designer: Teresa Peters
Costumes: Georgie Hill

Cast:
Nicholas Butler, Teresa Peters, Steve Abel, Mardi Potter, Matthew Sunderland, David Hornblow, Henry Lee

Festivals:
NZIFF Auckland, Wellington, Christchurch 2003, Wellington 2021, Melbourne 2003



ABOUT WOODENHEAD REIMAGINED: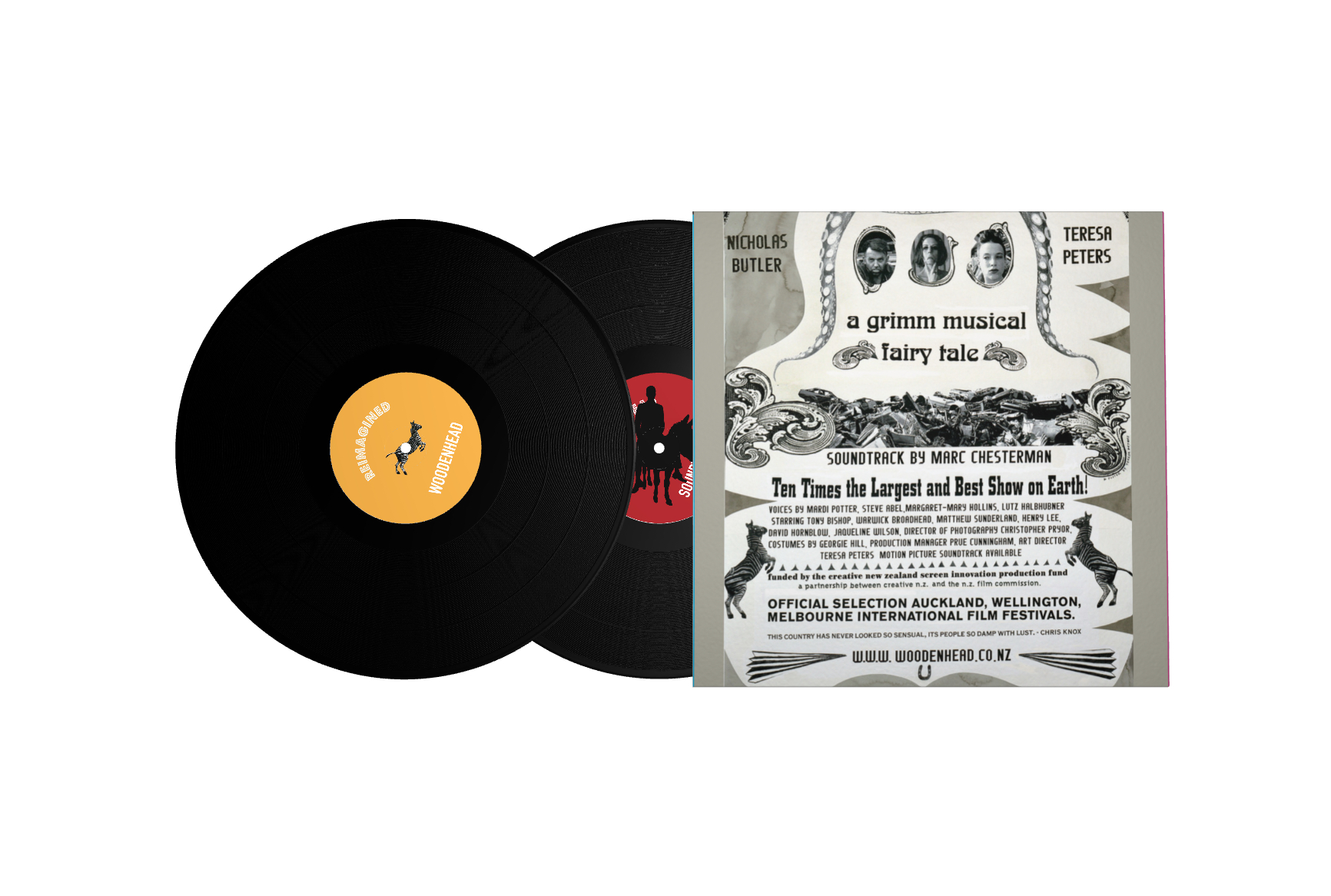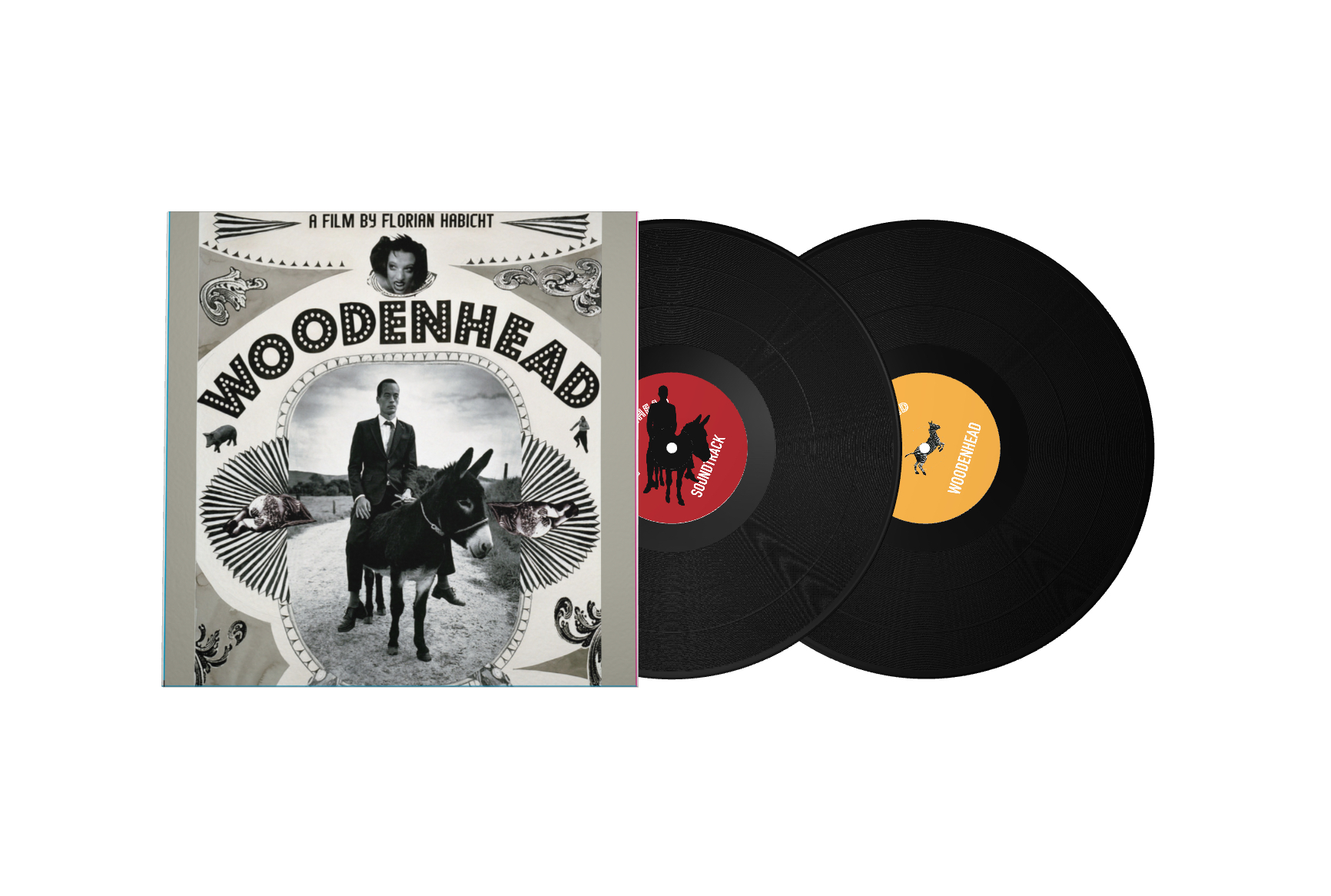 Woodenhead soundtrack composer Marc Chesterman has charged the talents of outstanding musicians including:



Scott Mannion / Charlotte Yates / epsilon-blue / Mimi Gilbert / Demarnia Lloyd / Hermione Johnson / Chris Winter & Gram Antler / Ryan Smith / Jeff Holdaway / Somme / Jeremy Veal / Craig Sengelow / Sebastian Macaulay & Zoe Iannou / Shaun D Wilson




Each new Reimagined track is inspired by the original soundtrack of the film 'Woodenhead'. Thus, 'Woodenhead Reimagined' has come to life.


Two of NZ's most respected music critics, Nick Bollinger and Grant Smithies, have supported the project:

"Back in 2003 I reviewed Marc's original Woodenhead Soundtrack album for the general population in The Sunday Star-Times. Listening back to it now it still sounds quirky, fresh and fun, taking you into a unique world of its own. Couple this with an album of remixes created ever so thoughtfully by a bevvie of underground hipsters - well you've got me listening there Marc." (Grant Smithies)

"This is a wonderful project that will bring Marc's own excellent and innovative work to fresh ears, along with new music by some of New Zealand's most creative musicians." (Nick Bollinger)

SPOOKERS which was nominated for an APRA Best Original Music in a Feature Film Award in 2017, available via Bandcamp ︎ / Apple ︎ / Spotify ︎ / YouTube ︎.
LISTEN:
The Woodenhead Original soundtrack:
by Marc Chesterman, featuring vocals by Steve Abel, Mardi Potter, Warwick Broadhead & "Hospice for Destitute Lovers" by Steve Abel.
The Woodenhead 'Reimagined' artists:
Scott Mannion / Charlotte Yates / epsilon-blue / Mimi Gilbert / Demarnia Lloyd / Hermione Johnson / Chris Winter & Gram Antler / Ryan Smith / Jeff Holdaway / Somme / Jeremy Veal / Craig Sengelow / Sebastian Macaulay & Zoe Iannou / Shaun D Wilson


︎ JOIN OUR MAIL LIST:

CLICK HERE


OR MAIL: woodenheadreimagined@gmail.com & add subject line 'subscribe'